If you're wanting to get a dog, one of the first options you should consider is adoption.
Not only because there are plenty of dogs up for adoption, of all breeds, ages, and personalities, but also because by adopting a dog you are giving them a second chance at a happy and loving home. 
And if you have a specific type of dog in mind, you can still get exactly what you want through adoption! Seriously, there are so many dogs in need of a home that you can find almost anything, no matter how specific your preference. 
Some people are eager to adopt a dog that has failed TSA training because although they have failed TSA, they will still be highly intelligent and full of wonderful traits.
But what is TSA training for dogs? And how do you adopt a dog that failed this kind of training? We can tell you all about that, and more. So let's get started! 
What Is TSA Training?
First of all, let's clarify exactly what TSA training is, as most people might not have even heard of this. 
TSA training can be for humans, but there is a specific department within the center dedicated to training dogs. And this is known as the TSA National Explosives Detection Canine Program.
And as the name suggests, it is to train dogs to detect dangerous explosives. 
These dogs, once trained, are used together with law-enforcement teams, in order to protect the public within transportation systems, from threats such as terrorism. So they're pretty important! 
These dogs will operate in cargo environments, in aviation, in ports, in mass transit, in multimodal areas, and many more! They can also be used in many other scenarios and events, depending on where they are needed the most. 
But essentially, this TSA canine program is considered to be the best within canine explosive detection, in the Department of Homeland Security, and National Defense. 
So you could say that they are like police and military dogs, but trained specifically to detect explosives. Just a few more interesting facts about the canine TSA training, there are about 325 dogs that complete their training, every single year.
Within the program, there are 7 different breeds of dogs accepted: German Shepherds, Labrador Retrievers, German Short-haired Pointers, Wirehaired Pointers, Vizslas, Belgian Malinois, and Golden Retrievers.
(So these are the breeds that you can expect to find within TSA training, and if you're looking to adopt a dog that failed said training).
Also, it costs about $33,000 to train a dog in the TSA program, which is quite a lot, but the services they offer throughout their time in duty more than makes up for it, and often, they are helping save multiple lives! 
As for the number of dogs that complete their training successfully, there is an average of 83% of dogs that graduate every year.
The other 17%, sadly, might complete their training but they fail to graduate, and therefore cannot proceed onto serving in duty, and instead must be let go. 
What Happens To Dogs That Fail TSA Training?
If a dog goes through TSA training, but fails to complete the program, or doesn't graduate, then they cannot go on to serve in duty, as they do not meet the necessary requirements and standards.
So what happens to them? Where do they go? 
Well, the TSA has an adoption program, in which all dogs that fail their training are put up for adoption, so that they may go to loving homes, and become loyal companions and pets. 
So if you want to adopt a dog that failed TSA training, this is completely possible, and it is actually very recommended because they make for wonderful pets that are highly intelligent, and easy to train!
(Despite having failed their training, maybe they just were not cut out for that specific job, but will excel at other things!) 
How To Adopt A Dog That Failed TSA Training
So…dogs that fail their TSA training are put up for adoption, to find a loving home as a pet, instead of becoming a working dog for the government. And they are very desirable as pets, so it is no wonder at all that you want one. 
But how do you go about it? Or rather, how do you adopt a dog that failed TSA training? It's actually fairly easy, thanks to the TSA having a dog adoption program, for all of their canine students that fail to graduate.
This adoption program also has some senior dogs, which are too old to continue working, and therefore are "retired", and waiting to go to a loving home. 
All of the dogs that are put up for adoption through the program are fully vaccinated, sprayed, and neutered.
Most of them are failed trainees, so they will be quite young (between two to four years old on average), and then a small portion will be the retired TSA dogs, which are older.
(However, there are fewer retired dogs, as often they will end up living with the person they served with, which makes sense considering they develop a strong bond!) 
As for the breeds available, all dogs within the TSA adoption program will be breeds that are accepted into TSA training, so they will be one of the seven breeds we mentioned earlier.
You can sometimes request to adopt a specific one of those breeds, but that will depend on availability. 
Okay, so on to the adopting bit. In order to adopt a dog from the TSA adoption program, you have to apply, by filling out some forms and providing quite a lot of information. (After all, they want to make sure that these dogs go to a suitable home!) 
In order to qualify for adopting a TSA-failed dog, you will have to meet the following requirements:
Having a fenced-in yard (so that the dog is safe within your home)
No intentions of moving address within the first six months of adoption (the dog will already be going through one big change, they shouldn't be exposed to another so soon!)
Your home needs to abide by all local pet ordinances
You must prove to be able to provide medical care, training, exercise, and companionship (so they will ask about your job, your free time, and similar)
If you have existing pets already, they must all be fully vaccinated
You must provide information on any children you have, and their ages (this is taken into account, as some dogs do not do well with young children!) 
If you are accepted, then you will be able to adopt one of the dogs that they have within the adoption program, and they will provide help with all of the processes, including the transition of the dog from the TSA to your home.
And as a general rule, adopting the dog will be free of charge! 
Final Thoughts
If you are looking to adopt a dog that failed its TSA training (that is, training within the TSA canine program, where they are taught to detect dangerous explosives), this is more than possible.
The way to go about it is to apply through the TSA adoption program, which is part of the TSA.
You will have to meet some specific requirements, but if you do, you will be able to choose one of the dogs within the program, and give it a loving home!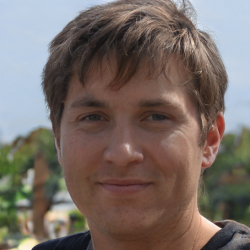 Latest posts by Daniel Johnson
(see all)